8th ANNUAL ONE SWEET PERFORMING ARTS FESTIVAL
WITH BILL HARLEY

Saturday and Sunday, March 18 – 19, 2017

Newsflash, March 19: Still space in today's clowning workshops – you can just show up!

SYRUP 2017 will feature another delicious potpourri of world class performance for all ages, syrup tasting, free Real Pickles and more!
This year, Piti Theatre Company's much loved sweet event at Memorial Hall in Shelburne Falls includes the world premiere of Piti Theatre's Sammy and the Grand Buffet, a solo physical comedy performance a solo physical comedy performance by Jonathan Mirin, directed by Godeliève Richard and developed in part with Avner Eisenberg (Avner the Eccentric). The show is inspired by Chaplin, Keaton, New Vaudeville as well as the work of contemporary companies like Norway's Grenland Friteater. "Mirin is a performer with energy to burn." – nytheatre.com
and
author, songwriter, storyteller, performing and recording artist Bill Harley. Recipient of
Parents' Choice, ALA and two Grammy® awards, Bill uses song and story to paint a vibrant and hilarious picture of growing up, schooling and family life. In slice of life vignettes that exude warmth, wit and wisdom Harley uses a consummate storyteller's toolbox of tone, voice, delivery, and pace, creating something palpable between himself and his listeners. Awarded the lifetime achievement award from RI Council for the Humanities and an honorary degree from Hamilton College, Bill tours nationwide. www.billharley.com.


Events a glance: Saturday, March 18, Memorial Hall, S.F.

2 pm: Piti Theatre Company's "Sammy and the Grand Buffet"

Extended Intermission: syrup tasting, complimentary Real Pickles, raffle, baked goods, syrup-themed discounts around town

4 pm: Bill Harley with Special Guests Carrie Ferguson, Shelburne Falls Youth Troupe and Ballet Renversé

" . . . Syrup—subtitled One Sweet Performing Arts Festival—reflects the interests and variety embodied in Mirin and Richard's Piti Theatre Company. Their work embraces kids and adults, theater and movement . . ."
- Chris Rohmann, Valley Advocate. Read the 2012 feature HERE
Sunday, March 19, 2017, Buckland-Shelburne Elementary School

2 pm – 3 pm: Funny Stuff
FREE Acting and Physical Comedy/Clowning Workshop for children ages 7 – 12 led by Piti Theatre's co-founding Artistic Director Jonathan Mirin. Mirin performs his own solo in this vein, Sammy and the Grand Buffet, during Saturday's Festival at 2 pm across town at Memorial Hall. Children will learn the basics of creating comic characters and their theatrical environments. Limited to 10 participants.
3:30 – 5:30 pm: Funny Stuff for Grown-ups
Acting and Physical Comedy/Clowning Workshop led by Jonathan Mirin. Participants will road-test exercises from the actor's (and clown's) toolbox that can be applied in both theatre and "real world" contexts like status work, improvisation, creating comedic characters, and developing rapport with an audience. No theatre experience is required. Limited to 10 participants.
Tickets are $15 for adults; $12 students/seniors, $5 for children age 12 and under. One tickets lets you see either or both performances.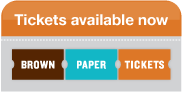 and at Boswell's Books, Shelburne Falls and World Eye Bookshop, Greenfield (cash/check only), by calling 1-800-838-3006 and at the door (cash/check only) starting at 1 p.m. depending on availability.

Click here to check out Ticketholder Treats for advance ticket buyers and sweet pre-festival events

Adult acting workshop: $15. Workshop registration: info"at"ptco.org
Pancakes and a show? March 18 and 19 is ALSO Maple Weekend!
Thank You Sponsors!
Angels
Producers
Directors
Artisan Beverage Cooperative
Baker's Pharmacy
Baystate Tax Service
Berkshire Bank
Blackmer Insurance Agency, Inc.
Better World Auto Club
Coldwell Banker Upton-Massamont Realtor
DISC, Inc. – "Making Web Sites Make Money"
Franklin First Federal Credit Union
Hampshire Colon Hydrotherapy
Real Pickles
Shelburne Falls and West County Independent
Solar Store of Greenfield
Mo's Fudge Factor
Actors
Molly Cantor Pottery
People's United Bank
Pro-Tech Automotive
Trolley Stop Antiques
Door & Raffle Prizes
RAFFLE GRAND PRIZE: 2 Boston Red Sox Tix
+
Davenport Mobil
Goulds' Sugar House
Shelburne Arts Co-op (donor artists Flo Rosenstock and Sue Kranz)

Shelburne Falls Trolley Museum
Funders
This program  is supported in part by grants from Buckland, Conway, Shelburne, Hawlemont and Plainfield Cultural Councils, local agencies which are supported by the Massachusetts Cultural Council, a state agency.
Special Thanks to the Franklin County Chamber of Commerce and Greater Shelburne Falls Area Business Association

Contact us about Sponsorship and Raffle Prize Donation Opportunities!
Want to volunteer?
info"at"ptco.org or 413-625-6569
Buckland's own Janice Sorensen reacts to previous festivals and offers a preview of our 8th Annual Festival.