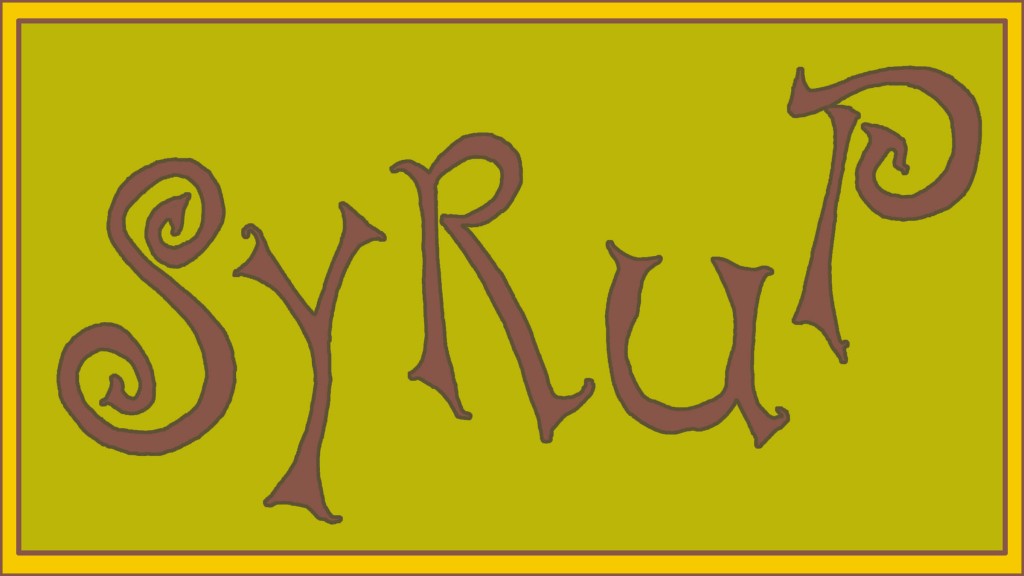 6th ANNUAL ONE SWEET PERFORMING ARTS FESTIVAL

Performances: March 21, 2015, Memorial Hall, Shelburne Falls MA – the First Day of Spring!

3 pm: Piti Theatre Company's Innocenzo, a musical-clown world premiere for all ages

5 pm: Nimble Arts' RUCKUS! A Cirque Spectacular

Both shows have a running time of 1 hour
Nimble Arts Circus Workshops on 3/22 at Buckland-Shelburne Elementary School
2 pm: Aerial Silks
3 pm: Juggling
" . . . Syrup—subtitled One Sweet Performing Arts Festival—reflects the interests and variety embodied in Mirin and Richard's Piti Theatre Company. Their work embraces kids and adults, theater and movement . . ."
- Chris Rohmann, Valley Advocate. Read the 2012 feature HERE
SYRUP 2015 will feature another delicious potpourri of world class performance for all ages, syrup tasting, free Real Pickles and more! Ticket holders and workshop participants can also enjoy festival-inspired discounts around the village.
We are thrilled to have some of the world's finest circus performers from Vermont's Nimble Arts troupe coming to headline the festival with highlights from RUCKUS! A Cirque Spectacular at 5 pm on Saturday afternoon at Memorial Hall and offering workshops for ages 7 and up on Sunday, 3/22 at 2 pm (aerial silks) and 3 pm (juggling). Reserve your place by emailing us.

Saturday will also include the world premiere of Piti Theatre's "Innocenzo" (3 pm) which was performed for the first time in french in Switzerland last November to much acclaim. Innocenzo blends live music, humor and magic to tell the tale of a clown who falls sick. After visiting many doctors and healers unable to explain his bewildering symptoms, he finally understands his illness is being caused by electromagnetic pollution and begins to heal . . . The show is joyous, poetic and for all ages. Tickets are $12 / $5 for children 12 and under. One ticket lets you see either or both of the performances.
Available at Boswell's Books, Shelburne Falls and World Eye Bookshop, Greenfield and online beginning 2/27.

3 pm: Piti Theatre's "Innocenzo" with special guests from Ballet Renversé
"The play was superb. As a journalist, I started out, in Connecticut, as theater critic. As a great deal of Connecticut is in the orbit of New York, the audiences are used to very good theater, so, in order to pull in the crowds, the Connecticut theaters have to do good work . . .  Thus, I have some background with which to judge what you're doing. The play captivates the school-age audience (especially by drawing them right into the performance). The adults were obviously not simply watching their children being entertained and instructed but — and this was as much a part of the show as what was happening on stage — were equally drawn into the story. This simultaneous appeal to two vastly different age groups is an impressive success in confronting something that is extremely difficult to achieve and rarely as successful as what you have done."
- Robert James Parsons, Independent Journalist, Geneva

4 pm: Extended Intermission: syrup tasting, complimentary Real Pickles, raffle, baked goods and syrup-themed treats around the Village

5 pm: Nimble Arts
"The Nimble Arts Troupe. . . is not. . . just a bunch of jerks tossing themselves around on ropes & such, but rather a bunch of seriously excellent performers tossing themselves around on ropes & such."
~ The Valley Advocate
"If you haven't seen their show, you should. This is the real deal." ~ Jacques Rapide, Paris Times

SCHEDULE: SUNDAY, MARCH 22
Nimble Arts Workshops at Buckland-Shelburne Elementary
2 pm: Aerial Silks (limited to 12 participants, ages 7 and up)
Try out this beautiful aerial apparatus of soft fabric slings on lengths of (very strong) fabric. The apparatus is hung low to the ground so anyone can try hanging upside down or climbing and exploring graceful shapes and skills.  This is the most accessible of the aerial circus apparatus and truly 'anyone can do it'.
3 pm: Juggling (limited to 30 participants, ages 7 and up)
Learn how to manipulate objects from scarves that are easy on little hands to balls and more complicated objects.  We'll play with fun skills that can be taken home with you as well as a new form of 'site swap' juggling that is sociable and fun for all ages.
Workshop Fee: $10 each
WATCH THE FEATURE ON WWLP ABOUT SYRUP 2011
Thank You 2015 Sponsors!
Angels
Directors
Baker's Pharmacy
Berkshire Bank
Better World Auto Club
Home Depot, Greenfield
Mirick Insurance
Actors
Molly Cantor Pottery
Todd Lococo, ND
Pro Tech Automotive
Tire Warehouse, Greenfield
With Door & Raffle Prizes From:
GRAND PRIZE: TWO BOSTON RED SOX TICKETS!
All About Beads
Nancy L. Dole, Books and Ephemera
Goulds' Sugar House
Montague Book Mill
Plants for Pleasure
Real Pickles
Roundabout Books
JH Sherburne Fine Art & Serious Whimsy
Shelburne Arts Co-op: Creative Beading by Sally Chaffee
Funders
Funded in part by the New England States Touring program of the New England Foundation for the Arts, made possible with funding from the National Endowment for the Arts Regional Touring Program and the six New England state arts agencies.
This program  is supported in part by a grant from Buckland Cultural Council, local agencies which are supported by the Massachusetts Cultural Council, a state agency.
Special Thanks to the Greater Shelburne Falls Area Business Association

Contact us about Sponsorship and Raffle Prize Donation Opportunities!
Want to volunteer?
info"at"ptco.org or 413-625-6569