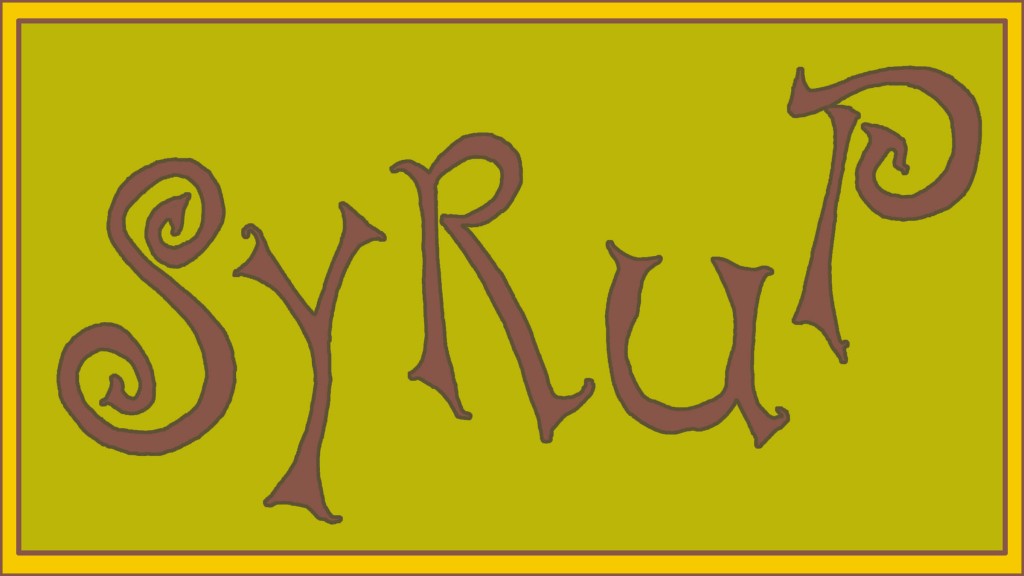 5th ANNUAL ONE SWEET PERFORMING ARTS FESTIVAL
Performances: March 22, 2 – 6:30 pm, Memorial Hall, Shelburne Falls MA

Avner the Eccentric's Workshop: March 23, 2 – 5 pm, Shelburne Falls Yoga
" . . . Syrup—subtitled One Sweet Performing Arts Festival—reflects the interests and variety embodied in Mirin and Richard's Piti Theatre Company. Their work embraces kids and adults, theater and movement . . ."
- Chris Rohmann, Valley Advocate. Read the 2012 feature HERE
SYRUP 2014 will feature another delicious potpourri of world class theatre, music, and dance for all ages, syrup tasting, free Real Pickles and more! Ticket holders and workshop participants can also enjoy festival-inspired discounts around the village.
We are thrilled to have one of the world's most renowned clowns, Avner the Eccentric, headlining our 2014 festival. Avner will be performing his award winning "Exceptions to Gravity" at 5 pm on Saturday afternoon at Memorial Hall and offering a workshop for performers, teachers, and anyone interested in learning the techniques of physical comedy on Sunday, 3/23 from 2 – 5 pm at Shelburne Falls Yoga. Reserve your place by emailing us.

Saturday's performances will also include one of the Pioneer Valley's (and our) favorite storyteller-musicians John Porcino (3:15 pm) and Piti Theatre's "Elmer and the Elder Tree" (2 pm) which has been touring New England since it's 2008 premiere. Tickets are $12 / $5 for children 12 and under. One ticket lets you see any and all of the performances.
Available starting 3/7 at : Boswell's Books, Shelburne Falls and World Eye Bookshop, Greenfield
Why buy tickets ahead of time? Besides not having to wait in line at the box office, the best reason is that Baker's Oven Bistro in Shelburne Falls is offering 20% off the bill (food only) to SYRUP ticketholders from now through March 23rd. Check out their ridiculously appealing menu here.
2 pm: Piti Theatre's "Elmer and the Elder Tree" . . . a great way to kick off spring! The audience receives seeds to take home after the show.
"The charming tale is conceived and performed by Mirin and Richard against a magical backdrop of gorgeous butterflies, gleaming mushrooms and colorful beetles (and wonderfully noisy, evocative music) . . . " – Theatermirror.com. Read the whole review
1st Intermission: syrup tasting, complimentary Real Pickles, raffle, baked goods . . .
3:15 pm: John Porcino
"Spellbinding,  I could have listened to him for hours…"
"We were enthralled, bringing us to times and places either forgotten or to the future of what could be…"
John is one of the Valley's most loved storyteller – musicians and we have been trying to get him to come to SYRUP for years . . . come discover or re-discover him.
2nd Intermission: more syrup tasting, raffle, free Real Pickles . . .
5 pm: Avner the Eccentric's "Exceptions to Gravity"
I laughed for two solid hours. The show
only lasted an hour and a half.
—Joel Siegel,  ABC-TV
Avner Eisenberg in Exceptions to Gravity is a reminder of the theatrical power that can reside in a single charismatic performer who touches the heart.
—Patriot Ledger
Hilarious, take no prisoners comedy.
—New York
(In the unlikely event that prisoners are taken, they will be accorded full protection under the Geneva Convention.)
SCHEDULE: SUNDAY, MARCH 23rd
2 – 5 pm: Avner the Eccentric's "Introduction to Eccentric Performing" at Shelburne Falls Yoga
Eccentric Performing is one of the most personal and paradoxical of theater forms: It can be ingenious or dim-witted, skillful or blundering. It can have a sharp verbal wit or be completely silent. It can be extremely silly while pointing out the failure of society. Above all Eccentric Performing is funny!
What you will learn:
- Creating and maintaining rapport with any audience
- Using breath to increase your comfort on stage, and to heighten the emotional impact of your performance
- Using problem solving to create comedy out of ordinary activities
- Applying Lecoq training to clowning
- Turning any audience volunteer into an exceptional volunteer
- And much more
This 3 hour introduction to the world of Eccentric Performing is open to performers of all experience levels (including teachers and other "performing" professionals).
WATCH THE FEATURE ON WWLP ABOUT SYRUP 2011
Thank You 2014 Sponsors!
Angels
Franklin Community Co-operative
(McCusker's Market and Green Fields Market)
Producers
Directors
Baker's Pharmacy
Better World Auto Club
The Benson Place
Lundgren Honda of Greenfield
Matthew Cavanaugh Photography
Radio Shack Greenfield
The Vac Store
Actors
Pro Tech Automotive
Shelburne Falls Yoga
With Door & Raffle Prizes From:
Nancy L. Dole, Books and Ephemera
Davenport Mobil
Goulds' Sugar House
The Pieropan Christmas Tree Farm
Plants for Pleasure
Real Pickles
Roundabout Books
JH Sherburne Fine Art & Serious Whimsy
Shelburne Arts Co-op: Creative Beading by Sally Chaffee
Stephen Earp Redware
Funders
Funded in part by the New England States Touring program of the New England Foundation for the Arts, made possible with funding from the National Endowment for the Arts Regional Touring Program and the six New England state arts agencies.
This program  is supported in part by a grant from the Buckland and Shelburne Cultural Councils, local agencies which are supported by the Massachusetts Cultural Council, a state agency.
Special Thanks to the Greater Shelburne Falls Area Business Association

Contact us about Sponsorship and Raffle Prize Donation Opportunities!
Want to volunteer?
info"at"ptco.org or 413-625-6569