Sunday, March 11, 2018

DAY OF UPDATE: TIX STILL AVAILABLE AT THE DOOR & HERE'S A LINK TO THE MENU!
SEE YOU THERE!
SYRUP 2018 will feature another delicious potpourri of world class performance for all ages, syrup tasting, free Real Pickles and more!
This year, Piti Theatre Company's much loved sweet event has a new venue and . . . more syrup! We will enjoy the flexibility of two stages and a working kitchen at Shelburne Buckland Community Center, 53 Main Street, Shelburne Falls. Join us from 11 - 2:30 for a Pancake Brunch-Party! Enjoy pancakes with a wide selection of local maple syrup served by a very special costumed waitstaff (Piti's Youth Troupe). Carrie Ferguson will perform some songs from our new album, Greatest Bits, Vol. 1 at noon and Piti's Youth Troupe will perform "The Lion, the Lamb and the Wizard" at 1 pm. Piti Theatre's family audiences musical "To Bee or Not to Bee" will return to the area after several years of touring in New England and Europe at 2:30 pm AND award-winning Sandglass Theater from Vermont will perform their puppet piece "Punschi" for all ages at 3:45 followed by a puppet making workshop for ages 6 - 14.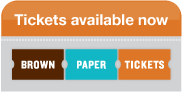 Click the image above or call 1-800-838-3006 to purchase tix with no additional service fees.
Reserve your place in the puppet making workshop by emailing info"at"ptco.org. 
Punschi comes out of an enchanting European tradition of imaginative puppetry and entertainment and features international touring artist Jana Zeller.

Events a glance: Sunday, March 11, Shelburne-Buckland Community Center

11:00: Pancake Brunch-Party starts featuring Piti's Youth Troupe, Carrie Ferguson, Raffle, syrup-tasting and more! (Free admission, reasonably priced organic buckwheat pancakes until 2:30 pm:)

12:00: Carrie Ferguson plays selections from "Greatest Bits, Vol 1". Click here to hear & download the new album! (free performance, no ticket required)
1:00: "The Lion, the Lamb and the Wizard" by Piti's Youth Troupe (free performance, no ticket required)
2:30: Piti Theatre's To Bee or Not to Bee
3:45: Punschi
4:45: Puppet-Making Workshop
" . . . Syrup—subtitled One Sweet Performing Arts Festival—reflects the interests and variety embodied in Mirin and Richard's Piti Theatre Company. Their work embraces kids and adults, theater and movement . . ."
- Chris Rohmann, Valley Advocate. Read the 2012 feature HERE
Tickets are $12 for adults; $10 students/seniors, $5 for children age 12 and under. Puppet making workshop: $7 (includes materials). Cash or check at the door or online with no service fees here: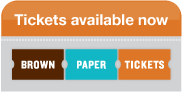 or call 1-800-838-3006. One tickets lets you see either or both performances (To Bee & Punschi). Space is limited in the puppet-making workshop. Reserve your place: info"at"ptco.org.

Join the world of Tape Guys! Each workshop participant will invent a character and create a tape guy puppet. These little puppets are made from recycled materials and are easy to recreate at home for anyone who would like to make a whole cast. Each puppet is attached to a chopstick and can be performed in a shoe box theater. Fun for the whole family! 
Thank You Sponsors!
Angels
Producers
Directors
Artisan Beverage Cooperative
Baystate Tax Service
Better World Auto Club
Coldwell Banker Upton-Massamont Realtor
Hampshire Colon Hydrotherapy
Hearty Eats
Real Pickles
Mo's Fudge Factor
Actors
Baker's Pharmacy
Molly Cantor Pottery
Pro-Tech Automotive
Trolley Stop Antiques
Door & Raffle Prizes
RAFFLE GRAND PRIZE: 2 Boston Red Sox Tix
+
Davenport Mobil
Goulds' Sugar House
Shaw's Sugarhouse
Mo's Fudge Factor: maple candy + raw honey

Funders

This program  is supported in part by grants from Buckland, Conway, Shelburne, Heath and Plainfield Cultural Councils, local agencies which are supported by the Massachusetts Cultural Council, a state agency. This program is also supported by the Mass Cultural Council's Festivals Program.
Funded in part by the New England States Touring program of the New England Foundation for the Arts, made possible with funding from the National Endowment for the Arts Regional Touring Program and the six New England state arts agencies.
Special Thanks to the Franklin County Chamber of Commerce and Greater Shelburne Falls Area Business Association

Contact us about Sponsorship and Raffle Prize Donation Opportunities!
Want to volunteer?
info"at"ptco.org or 413-339-4569
Buckland's own Janice Sorensen reacts to previous festivals and offers a preview of our 8th Annual Festival.