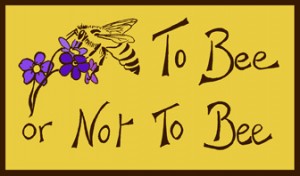 About
Farmer James has lost his bees, there's only gruel to eat and now the townspeople (the audience) have arrived to protest, chanting "There's no good food, we're in a bad mood." To Bee tells James' comic, tragic and ultimately hopeful story – complete with puppetry, clowning, dance, live music and lots of audience participation. Piti created the show to raise awareness about the honeybee's plight and gives children and adults tools for helping bees thrive in their communities.

The show is also available in french following the Swiss premiere in November, 2012. We have also created a storytelling version called "The Story of My Bees" designed for smaller spaces.
Click here for:

To Bee Promo Video
WBUR Interview on All Things Considered
" . . . guileless storytelling and sweet slapstick to charm an audience of any age. They utilize puppetry, clowning, juggling, song, movement and audience participation to teach and entertain their charges about caring for the precious air we breathe and sustaining the species which depend on us for survival." – Beverley Creasey, Boston Arts Review
I really enjoyed the play "To Bee or Not to Bee."  It was an interesting blend of
environmental education in a format that worked well for a very wide age range.  A day care provider with young children told me "It was a great topic, and the music, dance and puppets captivated my young children.  Some of them have a very hard time sitting still, but they were focused the entire time."  I especially enjoyed the music.  The keyboard player was great and really added to the show.  One of her songs is still stuck in my head three days later." – Linda Hicks, Director, Montague Public Library

The Music

Northampton, MA singer/songwriter Carrie Ferguson wrote the music and collaborated with Jonathan Mirin on lyrics for the production. She plays the Piano Lady in the show. Carrie's work with Piti has been honored by an Iguana Grant from Club Passim in Cambridge, MA.

10% For the Bees Campaign
One of the major challenges facing honeybees (and many other species around the globe) is loss of habitat. In the words of local beekeeper Dan Conlon of Warm Colors Apiary, honeybees in many parts of the U.S. simply "don't have enough to eat." Our 10% For the Bees Campaign will encourage audiences to let nature plant 10% of their lawn – or plant a bee garden. Organic seeds for bee gardens (donated by High Mowing Seeds and Horizon Herbs) will be distributed after every show.
For Schools
". . . thanks to the Piti Theatre Company for bringing a top quality arts education program to our community."
- Aranka Matolscy, Executive Director, Mahoosuc Arts Council, Bethel, Maine

" . . . a great little show packed with lots of information. It had several catchy tunes that students sang for the rest of the day."
- Marie Hershkovitz, 4th/5th grade teacher, Bridge Street School, Northampton, Mass
"The themes you have addressed are in line with our [learning standards] and crucial for encouraging student reflection about the sustainability of our planet. The performance is fun and poetic, the children had a great time."
- Gabriella Leonti, Director of Elementary Education, Le Locle, Switzerland
Schools can decide if they would like us to work with their classes of 3rd – 5th graders beforehand in preparation to be part of the performance. For example, there could be a half hour rehearsal just before the show or as many as 5 rehearsals leading up to the performance in a residency format where children learn singing, dancing and acting skills in the context of enriching their life science curriculum. The show can also be performed "as is."

A post-show information sheet with follow-up activities is available to help teachers integrate the show into the curriculum. We provide seed packets for teachers who want to plant flowers that bees like with their classes. Other pre & post-show activities include:
- constructing hives for native bees
- a visit from or to a local beekeeper
- exploring honeybee social structure through theatre
- planting a bee garden

Previous school venues include: Bridge Street School, Northampton; Colrain Central School; Lt. Clayre P. Sullivan School, Holyoke; R.K. Finn Ryan Road School, Florence, Crescent Park Elementary School, Bethel, Maine.

Booking Info

Production Requirements: Minimum 20′ wide by 15′ deep indoor or outdoor playing space – raised stage not required.
Length: 1 hour plus optional pre-performance actor preparation workshop.

Inquiries: booking@ptco.org